Civil Engineering
Professional Civil Engineers in Metro Vancouver and the Lower Mainland
MPT Engineering, and our associate company, Matson Peck & Topliss Land Surveyors, have been providing professional civil engineering and land surveying services since 1956. Throughout our history, we have provided consulting services for thousands of private land development and public municipal projects in the Metro Vancouver and the Lower Mainland. Our business success and longevity is based on well-established customer relations and a reputation for quality product.
The ownership and employees of the MPT Engineering are comprised of a multi-discipline group of Professional Civil Engineers, Professional Land Surveyors, Civil Technologists and Civil/Survey Technicians.
Our Civil Engineering services include:
Civil engineering planning, design, coordination, liaison, administration, construction field review and as-constructed record keeping, in particular in relation to:
Roadworks/Surface Works and Street Lighting
Waterworks
Storm Sewer and Stormwater Management
Sanitary Sewer
Cost Estimating, Tender and Contract Preparation and Administration
Construction Field Reviews (Inspection) and As-Constructed Record Preparation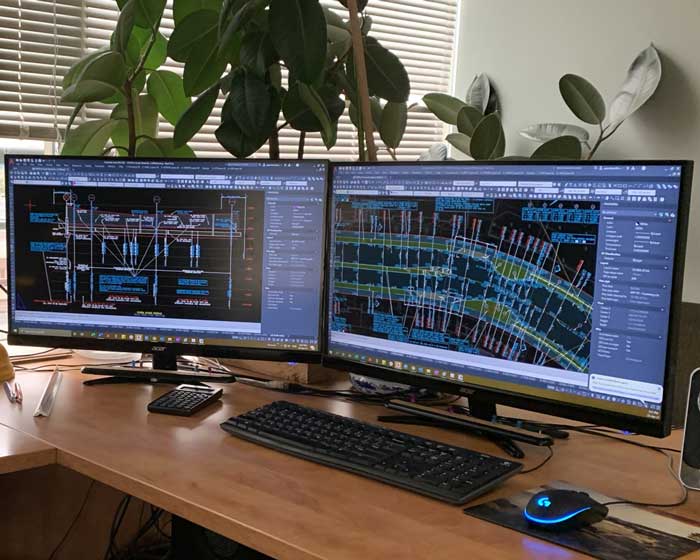 Our expertise, combined with a thorough approach to all aspects of our work, results in minimizing project's requirements, construction costs and approval process duration.
MPT Engineering Co. Ltd. has a staff of highly trained professionals who employ the most advanced software and other technologies in order to deliver the best engineering solutions. We apply our creative and experienced design solutions and expertise to ensure that the project is completed in a cost-effective manner.
Study/Analysis
Our studies and analyses services include:
Servicing feasibility studies
Municipal development studies
Servicing construction cost estimates
Water, storm and sanitary analysis
Fire flow analysis
Stormwater and Rainwater Management Plans
Liaison and Coordination Services
Our liaison and Coordination services include expertise in negotiation engineering solutions relating to:
Local/Municipal Governments
Utility Companies
Transportation Authorities
Regional Districts
Design
Our design services include:
Conceptual design
Traffic functional plans
Detailed design of municipal roads and utilities
Detailed design of private roadways and civil services
Construction Services
Our construction surveying services include:
Tenders and Contracts
Construction Inspection and Liaison/Coordination
Construction Supervision
Contract Administration
As-Constructed Drawings
Record drawings
Looking for Civil Engineering services in Metro Vancouver?
Please contact us to discuss how we can assist you